News in English
Why it matters that Tim Kaine speaks Spanish
His Spanish fluency could allow him to reach those Hispanic voters who don't speak English well in Florida, Ohio and Pennsylvania – states critical to any presidential candidate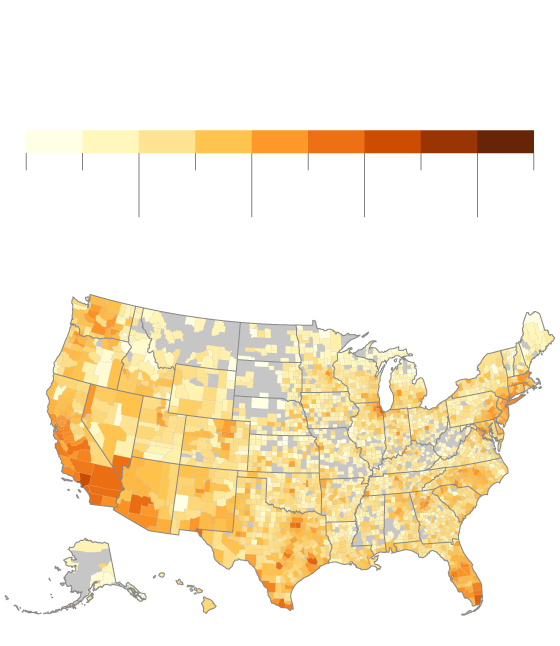 Latinos who don't speak English or don't speak it well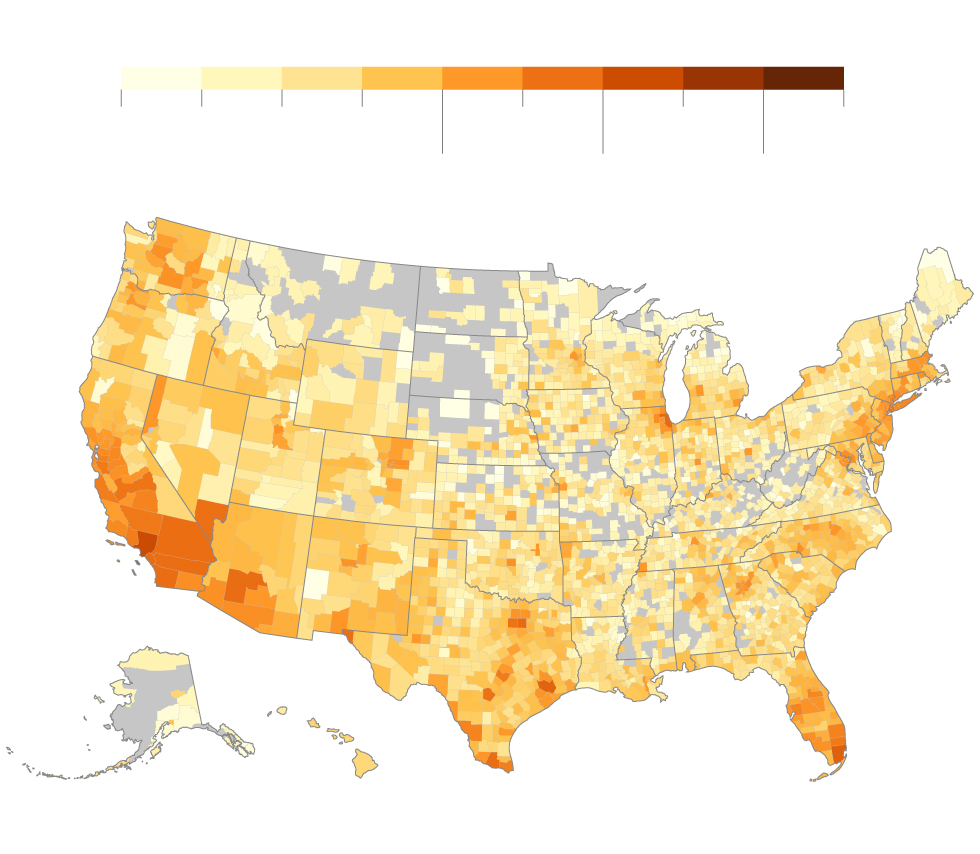 Latinos who don't speak English or don't speak it well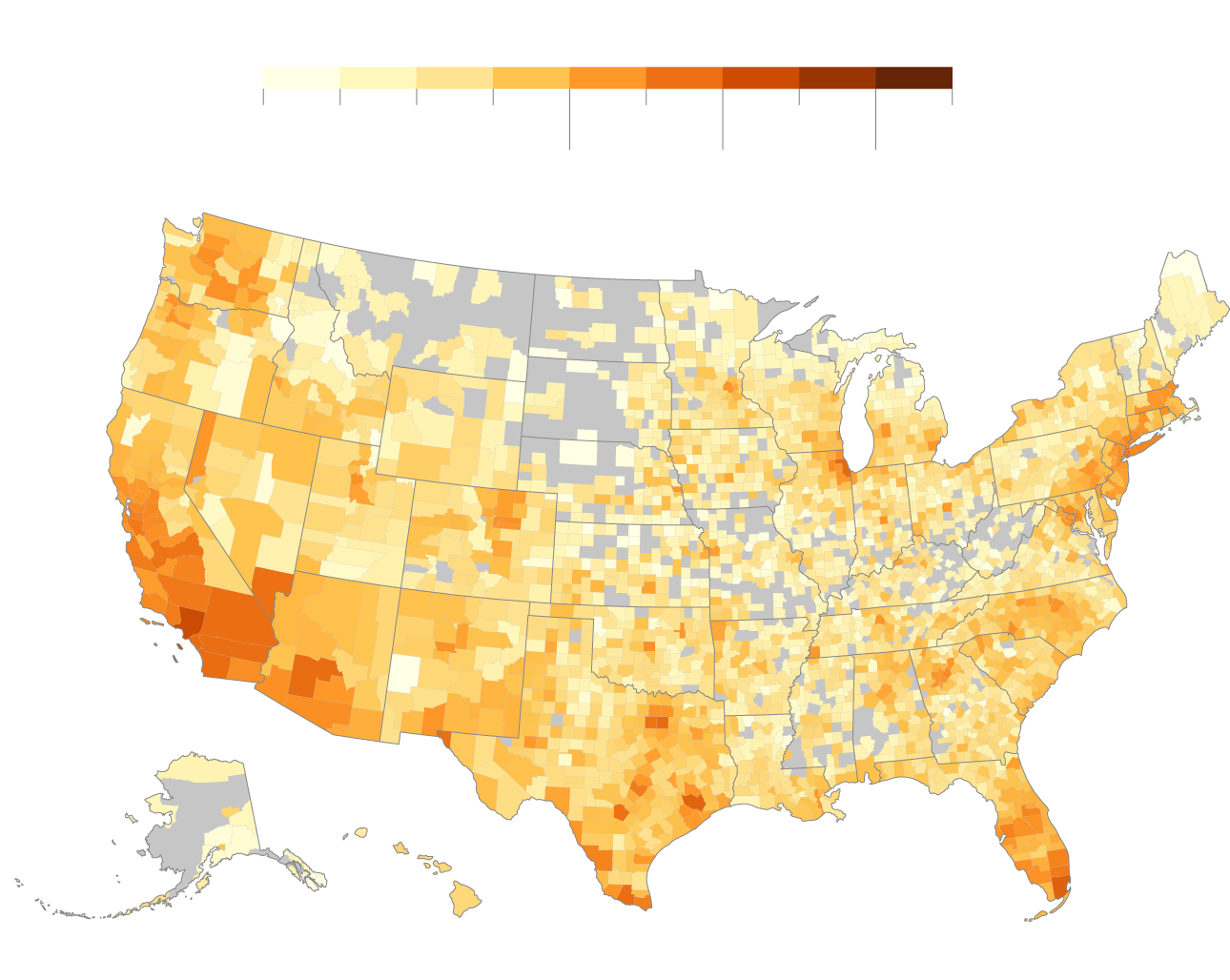 Latinos who don't speak English or don't speak it well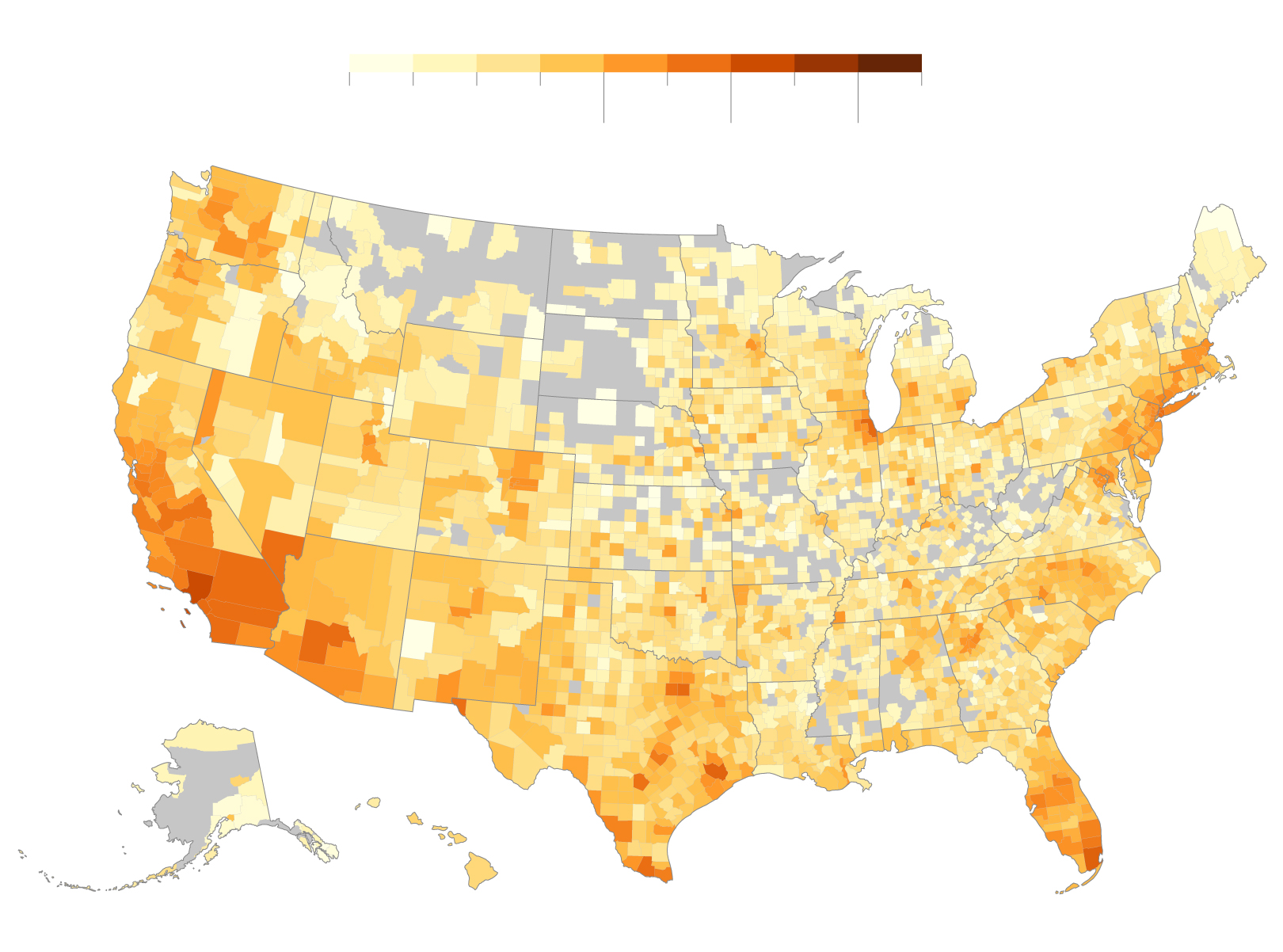 Latinos who don't speak English or don't speak it well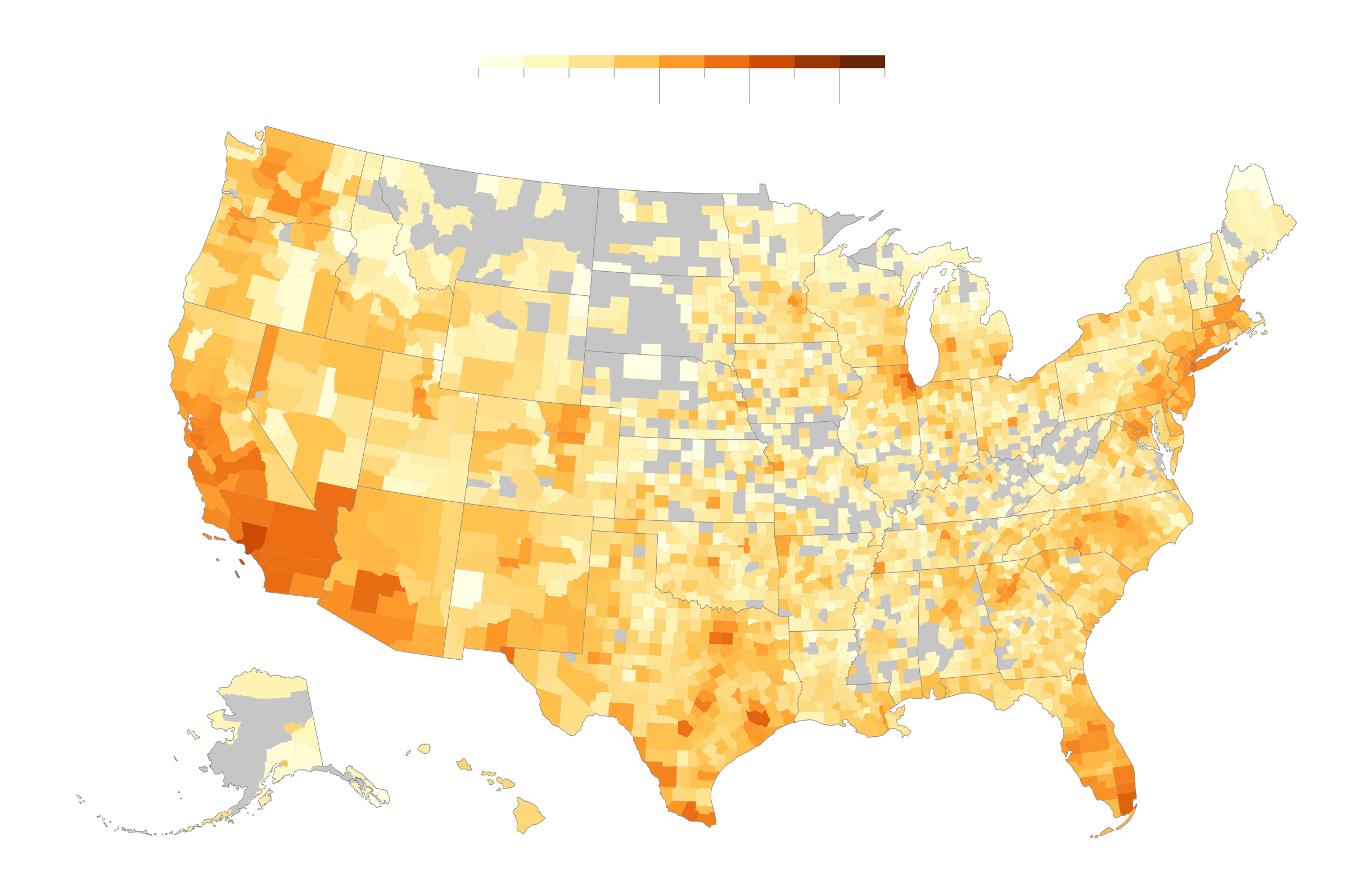 Latinos who don't speak English or don't speak it well
SOURCE: 2014 U.S. Census | UNIVISION
In his first appearance as a vice presidential candidate, Tim Kaine began his speech Saturday in Spanish. " Bienvenidos," he said. "Welcome to everyone in our country. Yes! Because we're all Americans!"
Analysts immediately questioned whether Kaine's Spanish was important for Hillary Clinton's presidential hopes. "For younger Hispanics (...) speaking Spanish is not a litmus test for 'Latinidad,' or Latin identity," Ed O'Keefe wrote in the Washington Post.
Hispanics in the United States -- the majority of whom speak English -- are concerned with the same issues as other U.S. voters, such as the economy, polls show. But according to U.S. census figures, 9.4 million Hispanics living in the United States do not speak English well or at all.
Kaine's bilingualism could be a key factor in winning over those Latinos, especially in the three key swing states (Florida, Ohio and Pennsylvania) that could decide the election.
Hispanics in swing states
Number of Latinos registered to vote in Florida, Ohio and Pennsylvania in 2014.
| State | Hispanic citizens | Registered Hispanic voters | Percentage of Hispanic citizens registered to vote |
| --- | --- | --- | --- |
| Florida | 2,480,000 | 1,493,000 | 60.20% |
| Ohio | 157,000 | 93,000 | 58.90% |
| Pennsylvania | 540,000 | 260,000 | 48.10% |
SOURCE: U.S. Census | UNIVISION
Florida, the state that decided the 2000 election
In Florida, every vote counts. Its importance in presidential elections was never clearer than in 2000, when George W. Bush beat Al Gore to win the state – and the White House – by a margin of 537 votes.
Republican presidential candidate Donald Trump currently leads Clinton, his Democratic Party opponent, in Florida by a 42-39 margin, according to a Quinnipiac poll this month.
Non-English speaking Latinos in Florida
Number of Hispanics in each county who don't speak English or speak it poorly.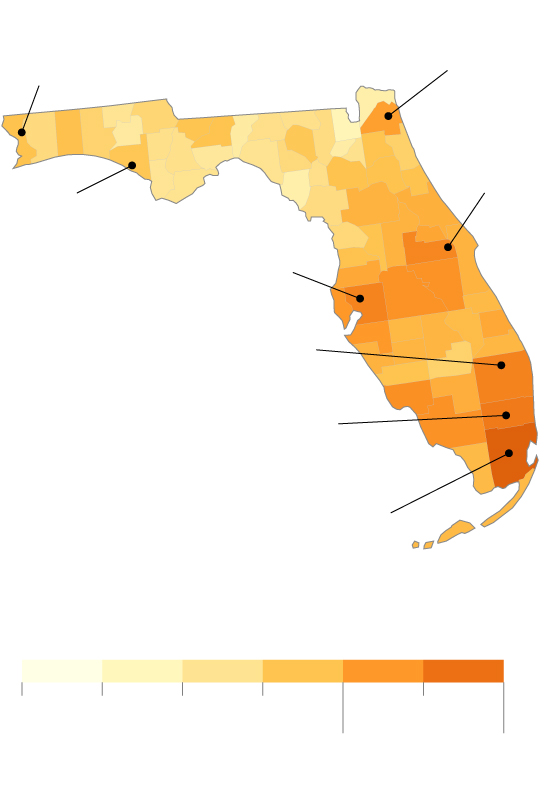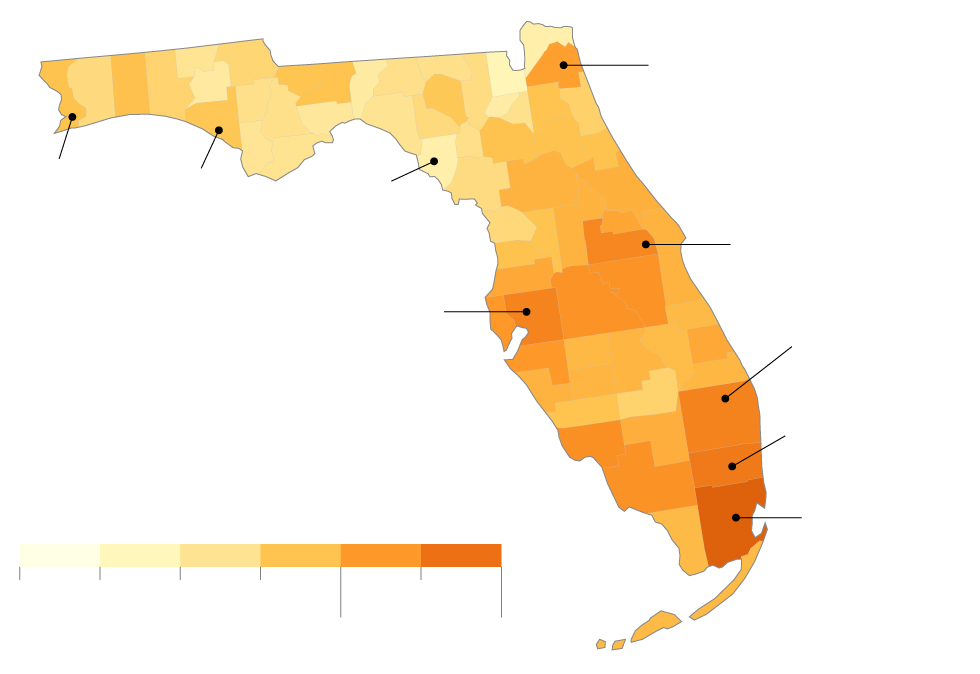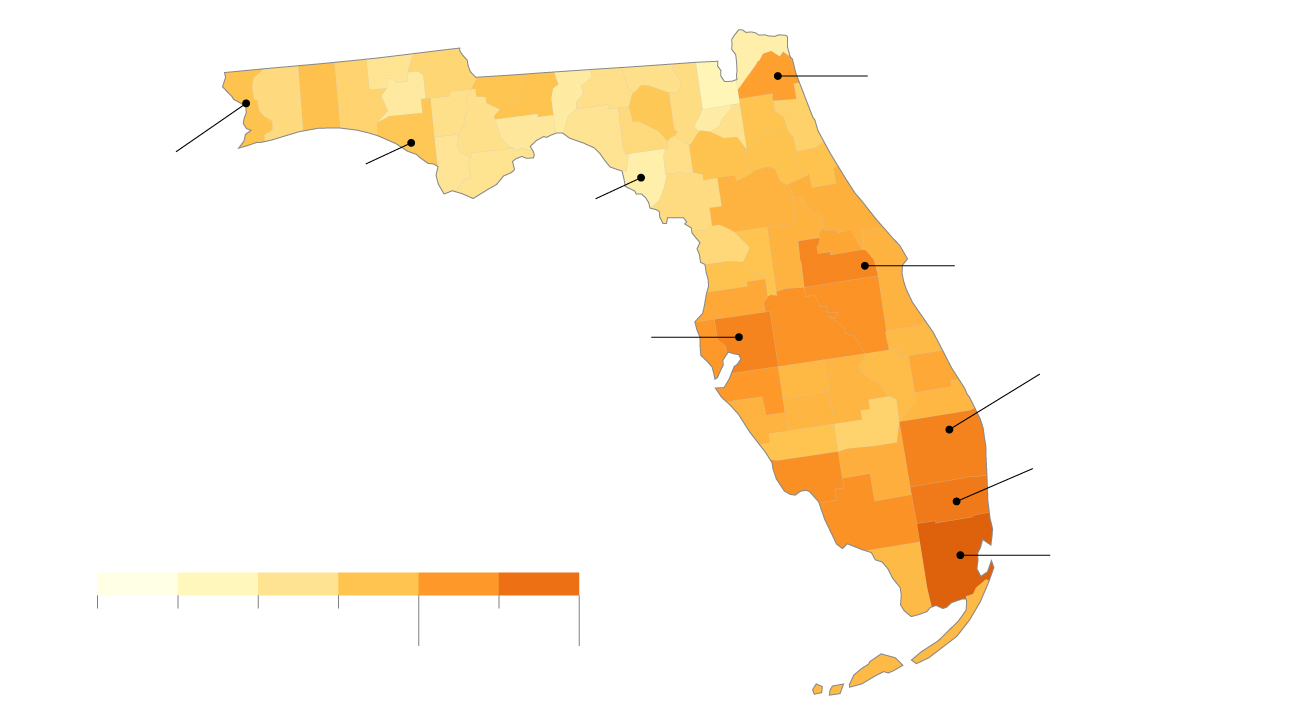 SOURCE: 2014 U.S. Census | UNIVISION
Miami-Dade is one of the Florida counties that could give Clinton a victory come November. It's the only county that Trump did not win in the March primary. Sen. Marco Rubio won his home turf with 63 per cent of the vote, and Trump trailed with 21 percent.
Kaine's Spanish therefore could help Clinton in Florida's most populous and most Hispanic county, where more than 484,000 Hispanics (50.6 percent of the total) do not speak English well.
In that bastion of Cuban voters, who tend to support Republican candidates, Clinton won 75 percent of the votes cast in the Democratic primary. A Univision Noticias analysis of primary results showed Clinton did well in counties with large numbers of Hispanics who speak Spanish at home.
A Clinton victory in Miami-Dade come November could underscore the growing power of Hispanic Democrats in the county. Although the county has more Hispanic Republicans than Hispanic Democrats – 260,000 vs. 213,000 – the number of Hispanic Democrats registered to vote increased by 62 percent in the last 10 years, while the Hispanic Republicans remained at about the same level, according to Pew data.
Although Trump did not win Miami-Dade county in March, he did win in all other Florida counties, including some where many Hispanic families speak only Spanish at home, such as Okeechobee, DeSoto, Osceola, Broward and Palm Beach.
In Ohio, another key state in the presidential contest, the Quinnipiac poll showed Clinton and Trump tied at 41 percent among those who say they intend to vote.
The state's importance is due to the fact that it has always voted for the winner in recent presidential contests, regardless of party. Ohio went for Republicans Ronald Reagan, George H.W. Bush and George W. Bush, as well as Democrats Bill Clinton and Barack Obama.
Non-English speaking Latinos in Ohio
Number of Hispanics in each county who don't speak English or speak it poorly.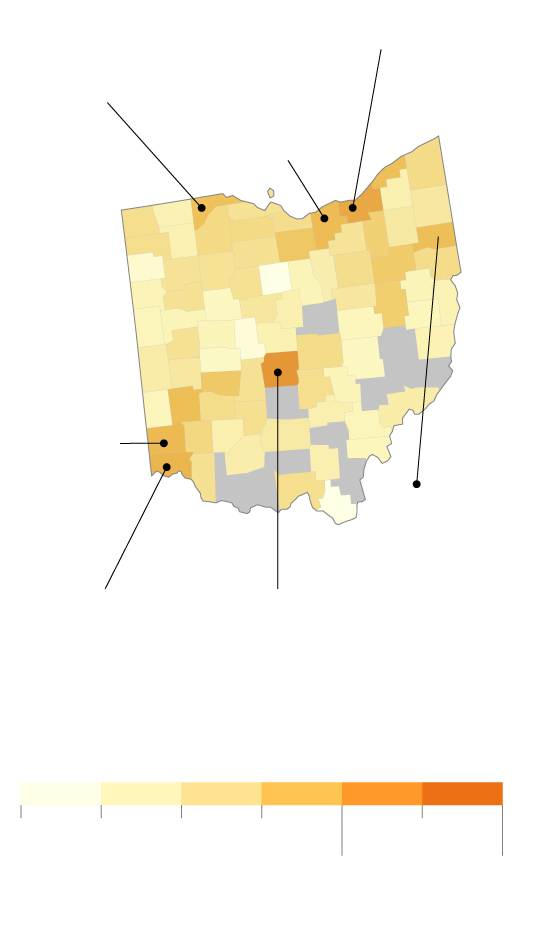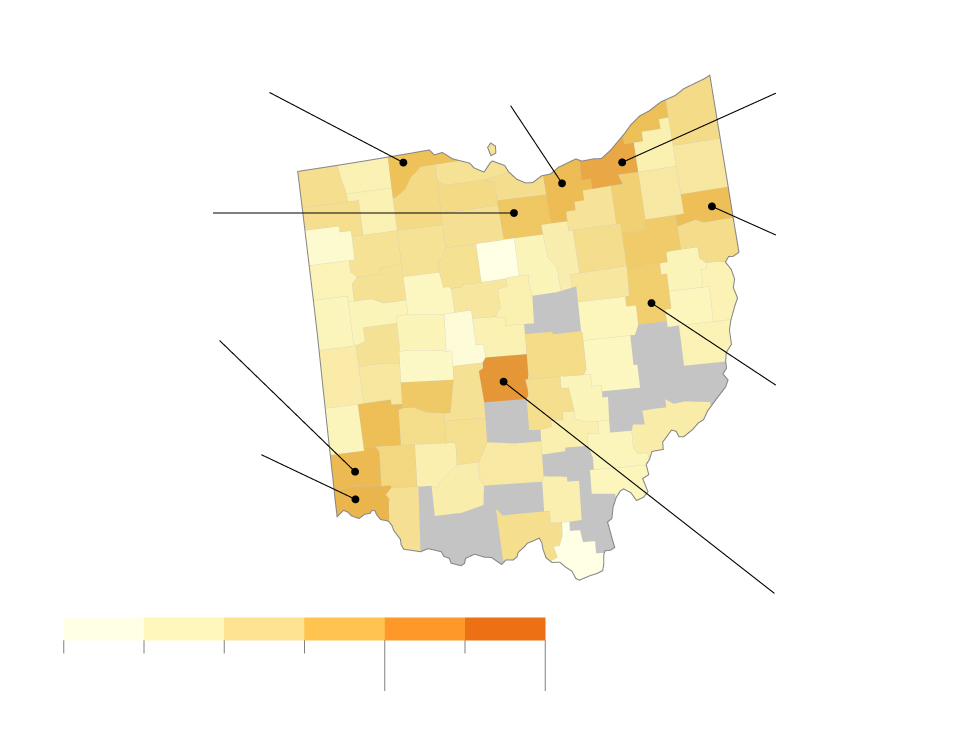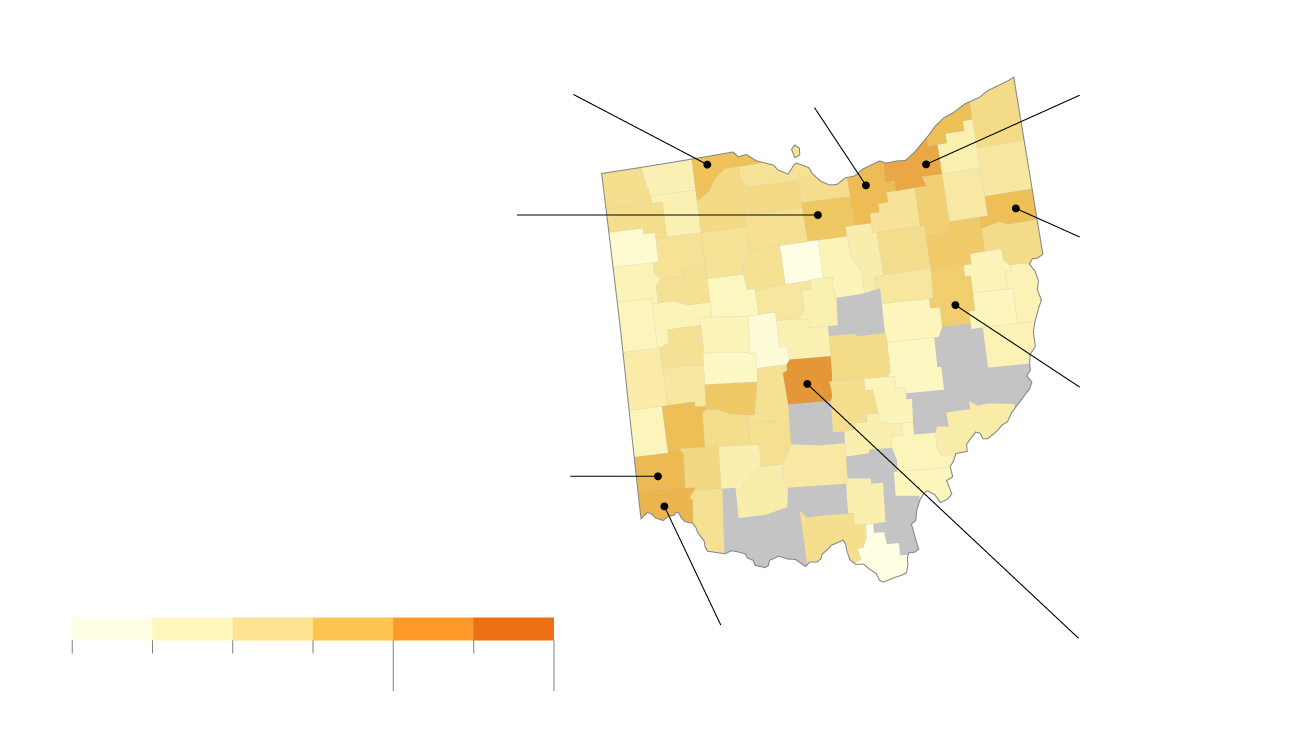 SOURCE: 2014 U.S. Census | UNIVISION
The largest number of Hispanics who do not speak English well are concentrated in Franklin county, home of the state capital, Columbus. Trump won 64 percent of the vote there during the GOP primary, his highest tally anywhere in Ohio.
Trump did well in counties with large populations of Hispanics who speak Spanish at home, according to the Univision Noticias analysis.
Ohio also has symbolic value for Trump, because he was officially nominated as a presidential candidate at the Republican National Convention in Cleveland.
Pennsylvania, home of the Democratic Convention
The third critical state is Pennsylvania, where Trump leads Clinton 43-41 among those who intend to vote, according to the Quinnipiac poll.
The largest numbers of Hispanics who do not speak English well in Pennsylvania live in Philadelphia, where the Democratic National Convention is being held this week.
Non-English speaking Latinos in Pennsylvania
Number of Hispanics in each county who don't speak English or speak it poorly.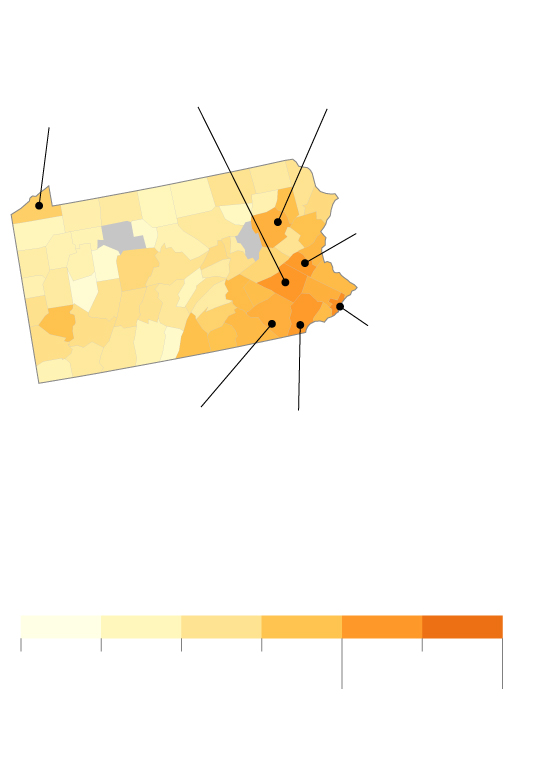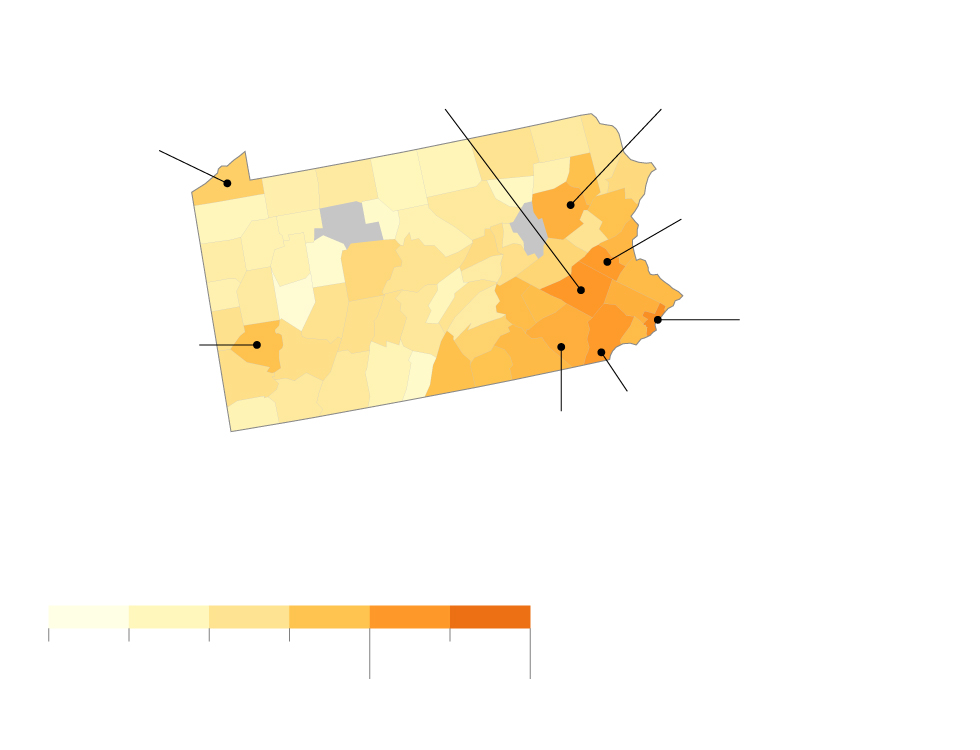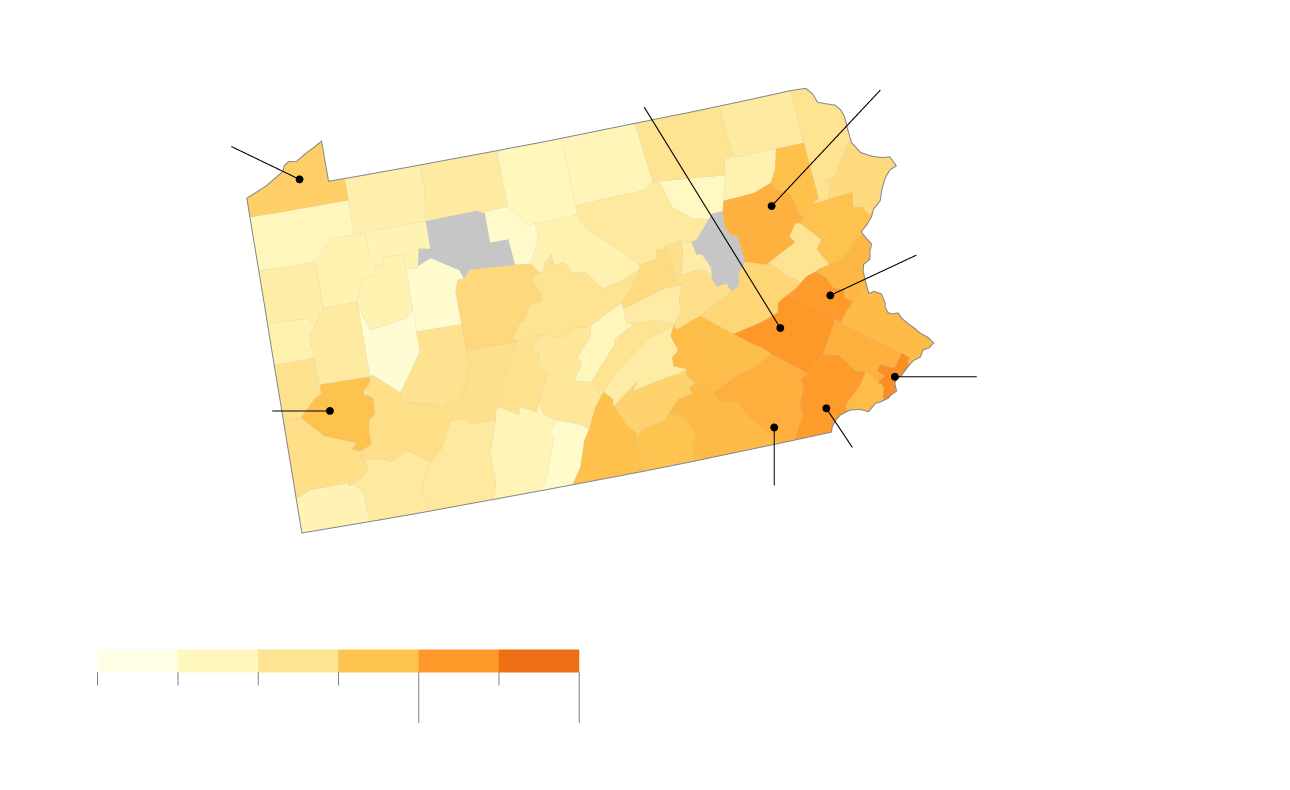 SOURCE: 2014 U.S. Census | UNIVISION
Philadelphia County gave Clinton her biggest victory during the Democratic primary in Pennsylvania, with 63 percent of the vote. Trump also won the county in the Republican primary, with 57 percent of the vote.
The importance of language
Do Hispanics really care if they are addressed in Spanish?
"Any time someone runs for political office and can communicate directly [with voters], that is highly important," said Esteban Garces, Florida state director for the voter education group Mi Familia Vota – My family votes. "I think it will [matter to voters], depending on how the two parties show themselves in Florida, and their platforms."
Only 26 percent of Hispanic voters in the United States said that a candidate's ability to speak Spanish would influence their vote in November, according to a June 2015 poll of 1,400 Hispanic voters, commissioned by Univision.
But the figure rose to nearly 40 percent when the pollsters counted only those voters who said they spoke better Spanish than English.
"Obviously, speaking Spanish is not the only factor for deciding to back a candidate," wrote Maribel Hastings, an immigration expert with America's Voice, a Spanish-language news and analysis portal on immigration. "In fact, it doesn't move the majority of Hispanic voters. But it does matter to one segment."
Data visualization by Mariano Zafra, Amaya Verde, Luis Melgar and Antonio Cucho.