Culture
Carla Morrison, Hurray for the Riff Raff, Buscabulla will play BRIC Celebrate Brooklyn!
Three Latinas will play the prestigious NYC summer festival on July 9 as part of the Latin Alternative Music Conference.
10 May 2016 – 11:58 AM EDT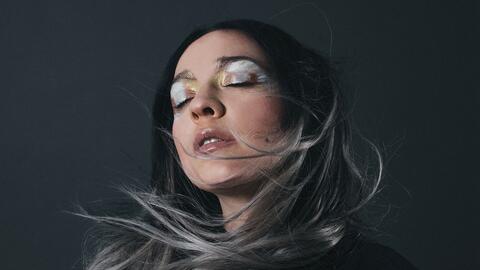 Featuring a troika of prodigious women musicians, the prestigious (and free), outdoors event will feature Mexican indie-pop royalty Carla Morrison as the headliner, with Bronx-born, New Orleans-based roots chanteuse Hurray for the Riff Raff and Brooklyn's own Puerto Rican electro-pop dreamers Buscabulla opening the night.
Here's why these three artists are a welcoming addition to the musical landscape, whether you're in New York City this July or not. And for those attending LAMC this summer, check out the just-announced panels.
Carla Morrison
Beware: romantics and dreamers will be lured by pied piper Carla Morrison—the indie-pop heroine who has been mesmerizing fans with her seemingly-omnipresent set of breathy, silvery compositions. Riding the formidable wave of her booming solo career, the Tecate native has already sung alongside legends Juan Gabriel, Bunbury, and Los Ángeles Azules.
Last year she released the much acclaimed Amor Supremo, which boasts gentle but luscious textures of glimmering keys and sweeping, downtempo drums. What more can you want when you can have Carla Morrison serenading you into ecstasy? But really, it seems like it was yesterday when our girl was a newbie performing in New York City art galleries, where we had the pleasure of meeting her there in 2011. "I remember the first time I went to New York was to play at a pop-up store for Heineken, and being in New York just felt overwhelming and amazing at the same time," recalls Morrison in an email exchange. Now she's headlining the LAMC Brooklyn event, and "it means a lot to me" she muses.
Hurray for the Riff Raff
She's a Bronx-born Nuyorican who hitchhiked her way down to New Orleans and now comes back home to speak and sing her formidable mind. Having already boasted her badassery in songs like "Blue Ridge Mountain" and "I Know It's Wrong (But That's Alright)" off her dusty, bittersweet release, 2014's Small Town Heroes, Hurray for the Riff Raff's Alynda Lee Segarra gets endearingly vulnerable too.
The twangy "I'm So Lonely I Could Cry" and the Lennon cover "Jealous Guy" could basically wrench tears out of a drill sergeant. But they're only happy tears because on July 9, Segarra is looking forward to "celebrating our Latino backgrounds and sharing our experiences," she tells us over email in between studio sessions.
"Being a Puerto Rican woman has become more of a focus in my music and my songwriting. We are living in a particularly volatile time for Latinos and I think coming together is so important." Damn right. Trump abajo, y Latinos unidos, arriba! "I am looking forward to making friends! I cannot wait to make connections and learn about other artists and share our experiences in the music industry," she says. Hurray for the Riff Raff is currently working on a new album, so stay tuned.
Buscabulla
Irresistible, disco-tinged dream-pop will be warming the stage thanks to New York-via-Puerto Rico up-and-comers Buscabulla (meaning "troublemaker" in boricua slang). Indeed, front-crooner Raquel Berrios has come a long way since her deejaying days as DJ Rock-L, and it's no wonder—we always knew she had a hefty rack of sparkly gems to display.
In 2014, she partnered with her sweetheart Luis Alfredo de Valle, and together, they've been whirling our minds with atmospheric and tropical-fueled euphoria. That same year, they also caught the attention of highly-sought-out beatmaker Dev Hynes (Florence + The Machine, Solange) who produced their stellar self-titled debut EP.
We asked the darling duo to share a few words regarding this anticipated performance. "It's a pretty big deal," Raquel Berrios says over email regarding their LAMC debut. "We have so many sweet memories of the event throughout the years. I can't believe it's our turn to be on the stage! We are always excited to see new bands that do their thing in Spanish. And to seeing more Latin girl music projects." Buscabulla members are currently working on finishing their second EP. They're also in the works of self-directing an upcoming music video. Watch out for them this summer.