United States
Tamaulipas: A hellish slice of the U.S.-Mexico border
The Gulf Cartel and Los Zetas continue to terrorize areas along the U.S.-Mexico border, carrying out kidnappings and extortion to finance their war against each other and government forces.
NUEVO LAREDO, Mexico – Aracely Gómez has called radio stations in the Mexican state of Tamaulipas so many times that she's been given a nickname: "Doña Chely," or "Mrs. Chely."
"Why don't you ever talk about the violence in Mexico?" she asks. "Deaths, this and that, why don't you talk about that? Those thugs think they're so tough? Let them shoot it out with the soldiers or the Marines. Why don't they shoot it out with each other? Do they have to break into homes? They think they're men when they do that?"
The radio announcers answer, "Okay, okay," before they hang up and begin discussing a song by the popular music group La Adictiva Banda San José de Mesillas.
"On the radio, they say nothing, just music," Gómez tells Univision News. "But I keep telling them the truth."
Gómez lives on the north side of the U.S.-Mexico border, in the Sahara area of Hidalgo County, Texas, one of the poorest in the United States. But her siblings and mother live on the south side, in El Anhelo. There, the drug cartels Los Zetas and the Gulf Cartel kidnap, extort, torture and battle each other – and government forces – for control of the area.
Doña Chely speaks out because few inside the state can.
"I speak often with my sister and she'll have to hang up because there's a shootout," Gómez says. "I tell her to hide the children. My sister lives where the thugs hang out, so it's a tough area."

On May 6, El Anhelo residents awoke to a shootout between gangs and the government's Tamaulipas Coordination Unit. It started at 2:15 a.m. and ended two hours later later with one "civilian attacker dead." A week later, the body of a 26-year-old hairdresser turned up on the street, face down in a pool of blood, a gunshot to the head.
The situation is not much better in other cities around Tamaulipas state and beyond. Earlier this month, 14 people were murdered in Ciudad Victoria, including seven women, two girls and two men from the same family. And in June of last year, a Mexican military Black Hawk helicopter was shot down as it flew near the border in the neighboring Mexican state of Nuevo León.
In Tamaulipas alone, there were 6,169 murders from 2009 to 2015, according to the National Institute for Mexican Statistics and Geography, known as Inegui. Between January and May of this year, the federal Executive Secretariat for Public Safety counted 527 murders, or 3.4 per day.
Among residents of Mexican and U.S. border cities, Tamaulipas state residents feel most unsafe, according to a new poll carried out by Arizona State University's Cronkite News, Univision and the Dallas Morning News. Crime was the primary concern for 81 percent of those polled in the city of Matamoros and 75 percent of the people in the city of Nuevo Laredo.
How safe do you feel in your neighborhood at night?

Residents of Matamoros feel most unsafe.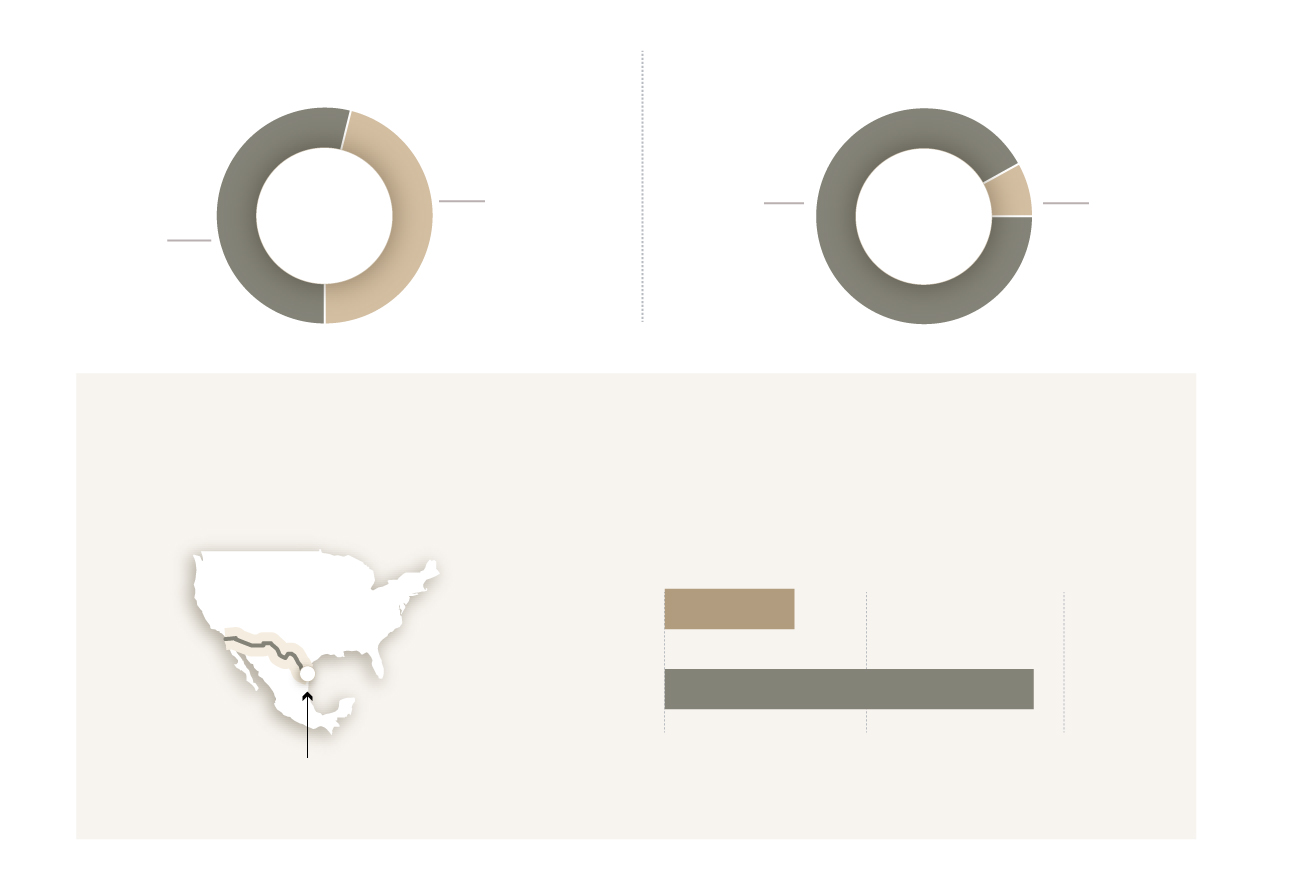 Residents of Matamoros feel most unsafe.
Such high levels of violence are partly the result of the militarization of drug cartels, according to Guadalupe Correa Cárdenas, a sociologist at the University of Texas at Brownsville. Los Zetas is a paramilitary group made up of deserters from the Mexican army and later the Guatemalan military. It was founded in Matamoros and grew strong in Nuevo Laredo. After Gulf Cartel head Osiel Cárdenas was arrested in 2003, Los Zetas began fighting with the Gulf Cartel for control of drug smuggling to the United States through that part of the border.
"Cárdenas changed the face of organized crime when he introduced Los Zetas as his armed branch," she said.
Over the last 15 years, cartels have started to shift to other businesses, due to a crackdown by both Mexican and U.S. authorities, tighter border controls put in place by the U.S. government after the 9/11 attacks, and Mexican President Felipe Calderón's declaration of war on drug traffickers in late 2006. All along the Rio Grande Valley and the border line of the Mexican states of Tamaulipas, Nuevo Leon and Coahuila, they extort money, smuggle oil and kidnap people. It's not as profitable as drug trafficking, but profitable enough to guarantee that they continue as armed groups. Their victims range from wealthy merchants to poor migrants and street peddlers.
"These so-called drug cartels are no longer just cartels and they're no longer dedicated only to drug smuggling," Correa Cárdenas said.
THE MAFIAS THAT CONTROL THE RIVER
In May, a construction worker from the state of Chiapas tried to cross the Rio Grande to the United States. He paid 2,500 pesos (roughly $138) for the bus trip from Chiapas to Nuevo Laredo. As he approached the river, six men seized him. They shoved him into a car, blindfolded him and took him to an abandoned house in Nuevo Laredo, two blocks from a military base, where he stayed with 70 other men and women.
"Those guys who seized me … I can't say anything bad about them because they didn't beat me," said the man, who requested anonymity due to the sensitive nature of the situation. "But the Central Americans, they were beaten up really badly."
The same man crossed the Rio Grande in 1999, alone and without a visa. After a month of working for $200 a week, he returned to Mexico because he missed his children.
"I had crossed the border once in Matamoros, and nobody stopped me," he said. "It was an easy crossing that time. But now the river has guards. Anyone who wants to cross has to pay a fee."
The Rio Grande Valley, Laredo and Del Rio are the three sectors where U.S. border patrols detained the largest number of undocumented migrants trying to enter the United States in 2015. A total of 60,867 families and and 28,608 unaccompanied minors were detained. All of the minors were from El Salvador, Guatemala, Honduras and Mexico.
Most of the Central Americans traveled north as stowaways on the Mexican freight train known as La Bestia – The Beast – after paying thousands of dollars to smugglers. Many reach Nuevo Laredo during the height of summer, in June and July, after many months of travel.
"They are nervous. You can see that they are afraid, and the bad people spot them quickly," said a pastor in charge of a refuge just five blocks from the train lines, where some of the Central Americans wind up after they are freed by kidnappers. "It's easy [for the kidnappers] to grab them and take them away."
Migrants, activists and church people who help refugees refer to the gangs that control the river with terms like "the bad people" or "the thugs." They prefer not to mention individuals or gang names, which would put them at risk.
"Several people have come here with mutilated fingers," said the pastor. "They mutilate them to force the families [in the United States or Central America] to send money. Sometimes they kill them.Sometimes they force them to work for them, either selling drugs or hurting other people."
The migrants are used as "hawks" to watch the neighborhoods, or "mules" to carry drugs to the other side of the river. Some have been members of violent Central American gangs known as maras, so it's easy for them to join the criminal world along the Mexican side of the border and earn some money. They can be spotted walking around, high on drugs and tattooed.
"Sometimes one will call me or tell me on the internet that he regrets it," said the pastor. "But sometimes it's too late."
SILENCE OF THE DEAD IN A MILITARIZED AREA
Tamaulipas is more peaceful these days than the first years of the war between Los Zetas and Gulf Cartel; there were 963 murders in 2010, 1,097 in 2011 and 1,557 in 2012.
"There was a time when it was really bad," said a peddler in Nuevo Laredo's Plaza Hidalgo.
"There were dead people everywhere. There were days we couldn't even leave the house to go shopping. The children couldn't go to school because there were shootouts all over. I don't know why."
Many houses in the center of Nuevo Laredo were abandoned at that time by owners fleeing the violence.
The government credits the drop in murders and other crimes like kidnappings to the deployment of military units, ordered in May 2014 by Interior Secretary Miguel Osorio Chong. Since then, the Tamaulipas Coordination Unit has been in charge of security and the fight against the cartels.
Osorio Chong's decision was sparked in part by the assassination of Tamaulipas' intelligence chief Salvador Haro Muñoz, who was killed the same week he was appointed to the post. On May 5, 2014, Haro Muñoz went into the Altavista neighborhood of Ciudad Victoria to follow an anonymous tip. Some 20 killers from Los Zetas ambushed him, firing from rooftops on the corner of Ocampo and 42 nd streets. Two days later, authorities announced that a group of state policemen were involved in the assassination.
The same month, more than 50 percent of Tamaulipas police officers flunked polygraph tests for links to organized crime, drug tests and financial reviews.
Among all Mexican border cities polled, Matamoros residents had the highest levels of mistrust of local authorities.
Do you trust police in your country?

Matamoros residents have the most mistrust of their police officials.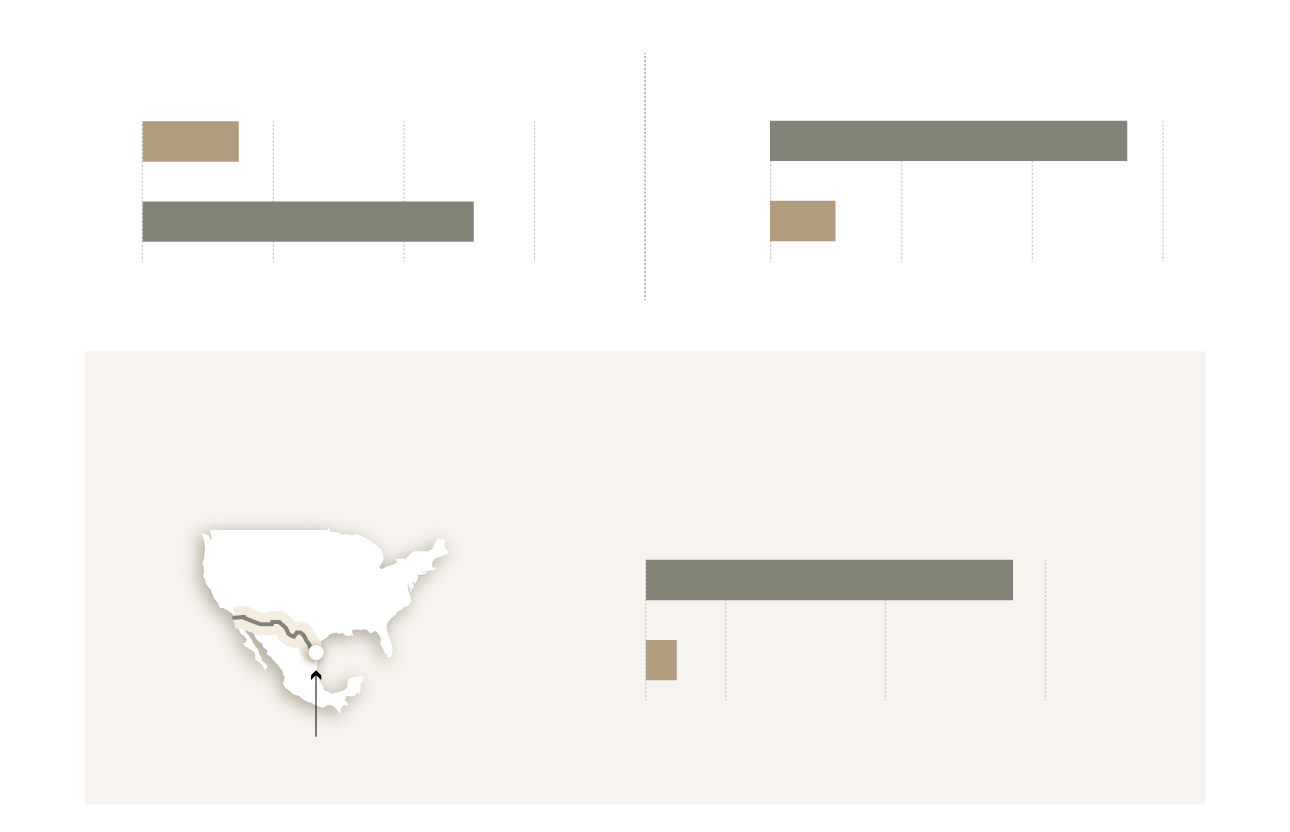 Matamoros residents have the most mistrust of their police officials.
Los Zetas and the Gulf Cartel have also managed to infiltrate the government. One month before the June 5 regional elections, the Institutional Revolutionary Party announced the expulsion of three mayoral candidates in Tamaulipas because they had been "threatened or bought by organized crime."
And on July 6, one witness accused former Coahuila Governor Humberto Moreira of taking bribes from Los Zetas. The accusation came during a trial in San Antonio, Texas, from a Los Zetas leader, Marciano Humberto Uribe Tapia. Moreira was also detained in Spain for money laundering and is under investigation in the United States for the same crime, along with aide Vicente Chaires.
Military units in Tamaulipas have shown their own dark side. Human Rights Watch complained in 2014 that Marines had harassed the Human Rights Committee in Nuevo Laredo. Claiming they were looking for gunmen, Marines entered the committee's offices and demanded to see documents without a search warrant, "to make sure everything was in order."
Tamaulipas also reported the highest number of disappearances following arrests by security forces of any Mexican state in 2015. The Tamaulipas State Human Rights Commission, in its 2015 Report, noted that 32 of the 96 reports of such disappearances nationwide were filed in Tamaulipas.
The military units also often make the work of local journalists more difficult. A radio reporter in Tamaulipas said the press don't go to shootouts anymore.
"If the soldiers get there, they don't want anything published," the reporter said. "They run you out, they break your equipment. It's not just the bad people you have to worry about."