Immigration
Immigration on the campaign trail: A problem that extends far beyond the Mexican border
Donald Trump and Hillary Clinton talked about immigration for a total of 10 minutes during the the third presidential debate, leaving many questions unanswered.
21 Oct 2016 – 04:00 PM EDT

By Jorge Cancino, Univision (USA) | Enrique Naveda, Plaza Pública (Guatemala) | Diego Arguedas Ortiz, Semanario Universidad (Costa Rica) | Mael Vallejo, Animal Político (México)
In the few minutes devoted to immigration during the third presidential debate this week, Hillary Clinton and Donald Trump framed the issue as a matter of national security, a common theme during the campaign. But there's increasing evidence that the source of the problem has more to do with growing poverty, political instability and endemic violence in Mexico and Central America.
South of the Rio Grande, it is increasingly evident that the migration is a reaction to home-grown problems rather than to the lure of the American dream.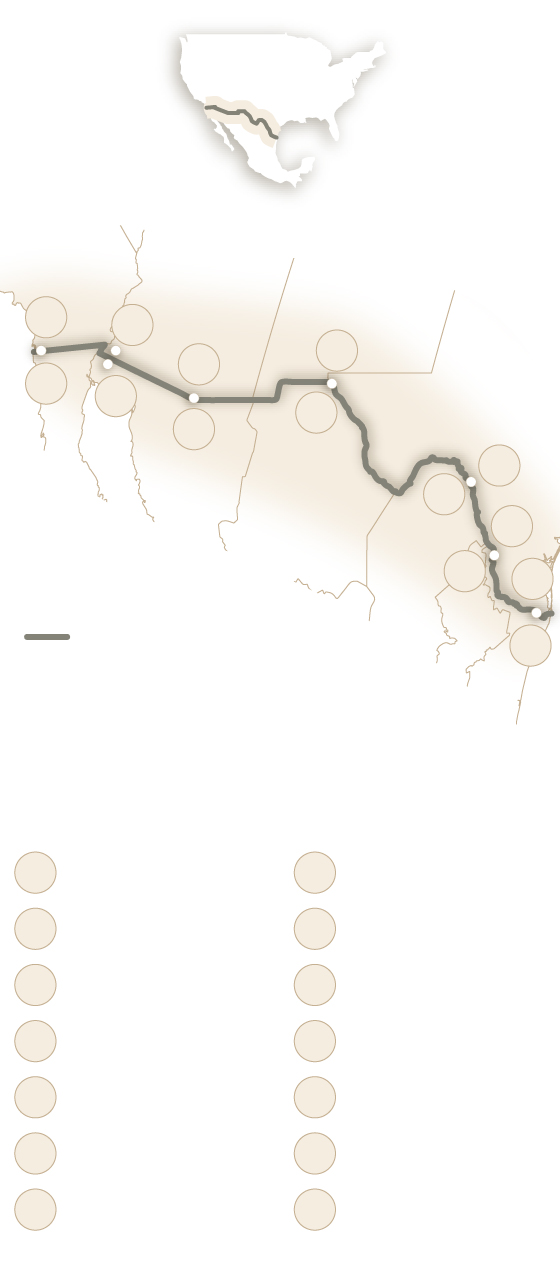 Border
1,989 miles
(3,200 km)
San Ysidro
Yuma
Nogales
El Paso
Del Rio
Laredo
Brownsville
Tijuana
San Luis
Nogales
Ciudad Juárez
Ciudad Acuña
Nuevo Laredo
Matamoros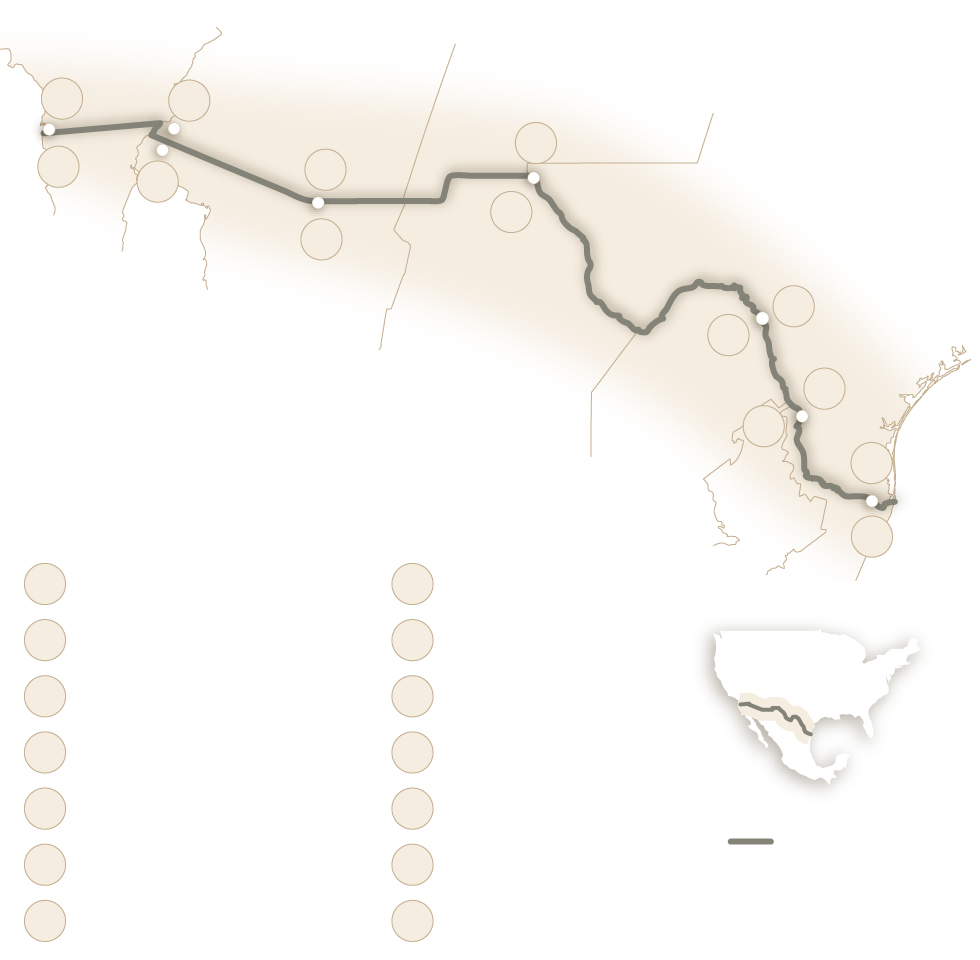 San Ysidro
Yuma
Nogales
El Paso
Del Rio
Laredo
Brownsville
Tijuana
San Luis
Nogales
Ciudad Juárez
Ciudad Acuña
Nuevo Laredo
Matamoros
Border
1,989 miles
(3,200 km)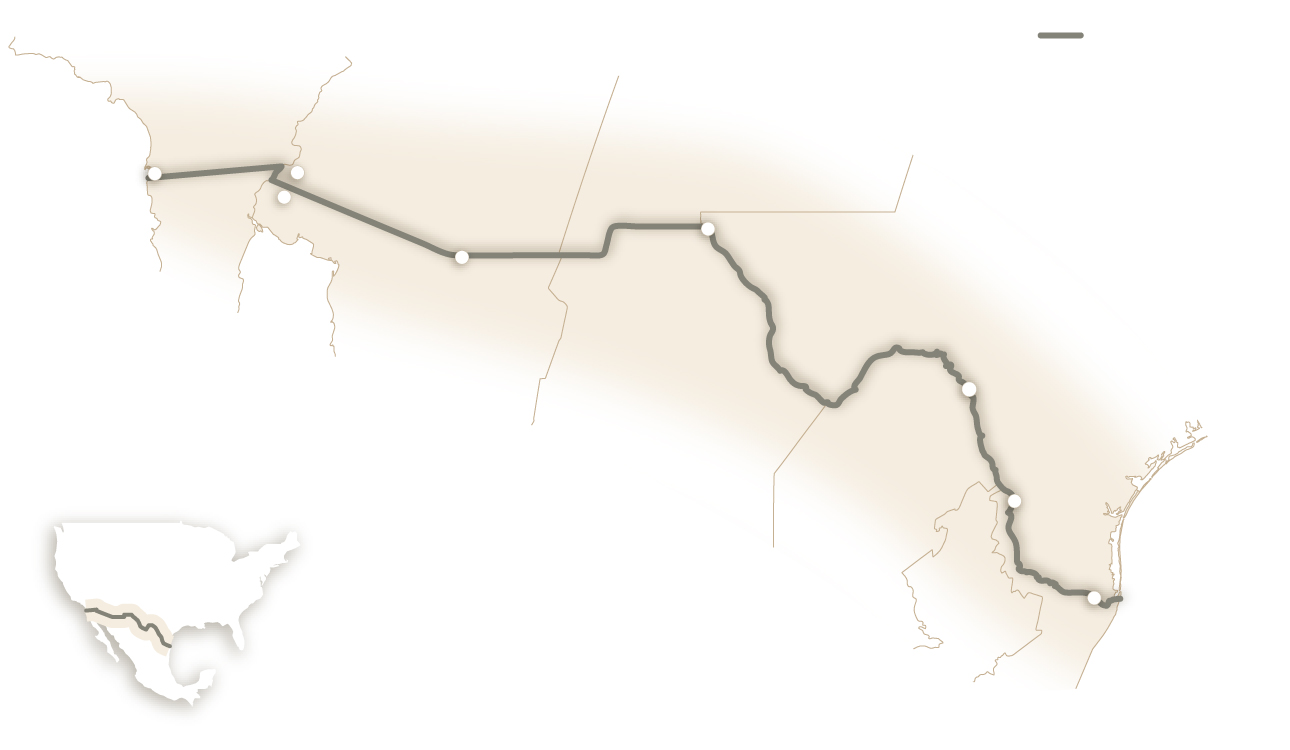 Border
1,989 miles
(3,200 km)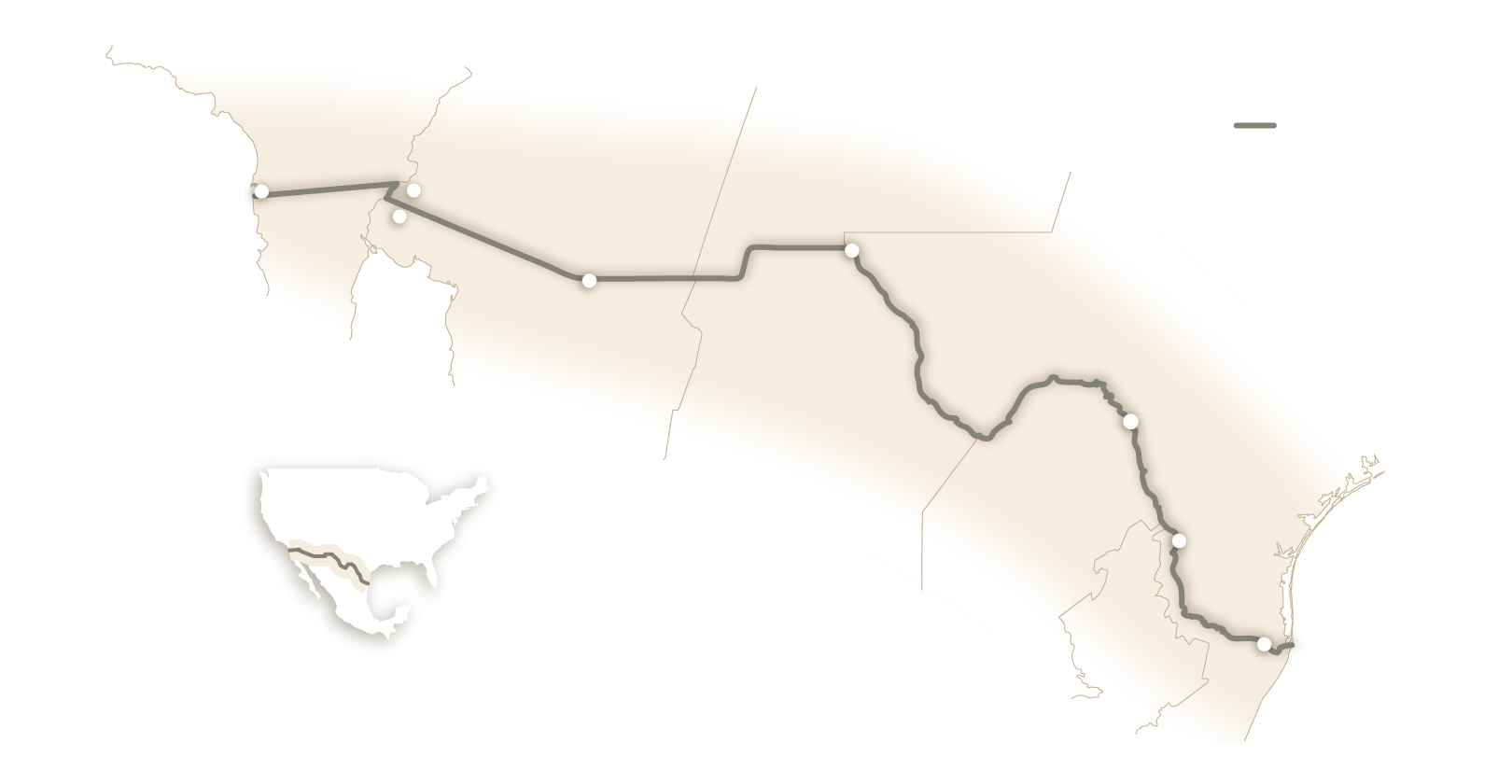 Border
1,989 miles
(3,200 km)
Mexico: Poverty and violence on the rise
Mexican migration to the United States is a historically complex phenomenon.
In reality, the number of Mexicans emigrating to the United States has declined in the last five years. During this period, 719,000 Mexicans migrated to the United States, the lowest rate since the early 1990s , figures from the National Institute of Statistics and Geography show.
But increasing poverty and violence in the last decade help explain why migration still persists. Along with Guatemala and Venezuela, Mexico is one of three Latin American countries which saw poverty increase the most from 2014 to 2015, rising from 51.6% in 2012 to 53.2% in 2014, according to a 2015 study by the United Nations Economic Commission for Latin America and the Caribbean. Indigence afflicts around a fifth of the population.
Every day in Mexico, 55 people are murdered. In just the first two months of this year there were 3,158 homicides. In 2015, 18,650 were killed. There are also another 27,000 "disappeared," victims whose whereabouts are unknown.
"We have little quantitative data to measure the phenomenon, but there are areas of the country where entire communities have had to migrate and lose their identity to avoid facing the violence," Sara Maria Lara Flores, a researcher at the Social Investigations Institute of the Universidad Nacional Autónoma de México told news site Animal Politico.
Plus, there have been cuts in U.S. aid to Mexico to aid the fight against drug trafficking. This year, for example, $5 million meant to combat cartels were withheld since the U.S. government believed the armed forces and police weren't complying with human rights stipulations required for congressional funding.
2014 population of undocumented immigrants in the U.S.
By country of origin
Source: Pew Research Center | UNIVISION
A wave of Central American migrants
The number of Central American migrants entering the United States has mushroomed, as has the number of Central American deportations from Mexico.
So have U.S. asylum requests: from 2010 to 2015, Central American asylum applications surged almost sixfold.
Since the end of civil wars that ravaged Central America, the region had taken a back seat in terms of U.S. foreign policy priorities. But 2014 put the isthmus back on America's political map.
Less than a year later, the three Central American countries that make up the Northern Triangle – El Salvador, Guatemala and Honduras -- presented a plan to the U.S. to mitigate the causes of migration. Known as the Alliance for Prosperity, the proposal involved a commitment from the Central American countries to improve social investments and a request for more U.S. cooperation.
The Obama administration received the proposal so enthusiastically that it made it look as if it was its own plan. The U.S. government also wanted to use the plan to commit Guatemala to extend the term of a U.N. commission investigating corruption as well as to convince El Salvador and Honduras to set up something similar in their countries.
However, efforts to improve security in the Northern Triangle may not be working. An Amnesty International report published his month says Central American countries are failing to take measures to contain the humanitarian crisis. The report also accused Mexico and the United States of violating the principle of "non-refoulement," which prohibits a state from returning a refugee to a country where he may be persecuted or risk his life.
The Northern Triangle countries have some of the highest homicide rates in the world. Despite a nearly continuous reduction in violence since 2009, there are still 29 murders per 100,000 inhabitants in Guatemala. In Honduras this figure was 64 per 100,000 in 2015 and 108 per 100,000 in El Salvador. In the United States, the figure was 4.4 in 2014, according to Amnesty International.
Poverty, too, is a major driver.
"Our migrants are still economic migrants," Guatemala's Minister of Foreign Affairs Carlos Raul Morales told news site Plaza Publica. "Of the 3 million Guatemalans in the United States, eight out of 10 left looking to improve their economic lot. They didn't flee from the violence.
Morales said the government is looking for ways to tackle the root causes of economic migration. For example, half of Guatemalan children suffer from malnutrition.
What the candidates said about immigration
During the last debate, the candidates spent much of the scant 10 minutes devoted to immigration by trading accusations. Trump said Clinton had been in favor of building a wall during her time in the Senate and pointed out -- truthfully -- that the Obama administration has deported millions of immigrants. The Democrat, meanwhile, criticized Trump for having employed undocumented immigrants to build the Trump Tower, the icon of his real estate empire.
Clinton said immigrants "work hard," that she does not want to separate families and rejects the "deportation force" that Trump proposed. But she didn't elaborate on her immigration plan.
"Clinton did not want to provide details because the president, in his two terms, has not been able to achieve the immigration reform he had promised," Lilia Velasquez, an associate law professor at the University of California in San Diego, told Univision.
On the other hand, Trump highlighted one of the central ideas of his campaign: to ensure "secure borders."
"They're coming in illegally. Drugs are pouring in through the border. We have no country if we have no border," he said. "We have some bad hombres here and we're going to get them out," he added, slipping in a Spanish word. "Once the border is secure, at a later date, we will make a determination as to the rest."
But it's what the candidates didn't say that left many questions unanswered.
Trump gave no details on his proposed "deportation force" or on what would happen to Central American unaccompanied minors seeking asylum. He also didn't follow up on his previous promise to revoke birthright citizenship. It's also not clear if Clinton has secured Republican support in Congress for immigration reform.
Here's where the candidates stand on immigration, based on their platforms and statements prior to the debate.
The crisis of unaccompanied minors
-Clinton: She would bring their cases to immigration courts and let judges decide their fates, similar to the Obama administration's approach.
-Trump: What children? He hasn't mentioned them.
Immigration reform
-Clinton: In her first 100 days in office she would introduce immigration reform in Congress. She would continue DACA and would push for expanded DACA and DAPA.
-Trump: He would seek to limit immigration, particularly from Muslim countries. He says he would end DACA.
The wall
-Clinton: She doesn't like to discuss it but she does support a physical barrier on parts of the border.
-Trump: He wants a wall along the entire border, and wants Mexico to pay for it.
Deportations
-Clinton: She wants to avoid separating families and only to deport those who threaten public security.
-Trump: He wants to deport two million immigrants with criminal records and around 4 million who overstayed their visas.