Latin America
Witness implicates Venezuela's Maduro in Odebrecht scandal
The President of Venezuela received $11 million from Brazilian construction giant Odebrecht for the 2012 campaign of Hugo Chavez, according to new testimony.
11 May 2017 – 11:42 PM EDT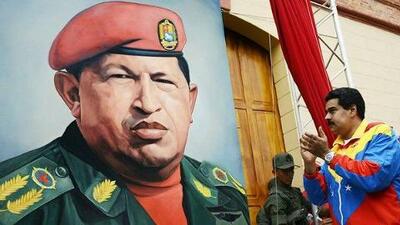 In 2012, Venezuela's then Foreign Minister Nicolás Maduro received money directly from the Brazilian multinational Odebrecht and passed it to image consultants for the 2012 election campaign of President Hugo Chávez, according to new testimony in a massive bribery investigation.
Monica Moura, a protected witness and the wife of a publicist working for Chávez, said that Maduro gave her $11 million in cash from the Brazilian company in his office at the Foriegn Ministry in Caracas, destined for the presidential campaign. Chávez died months later in 2013 and Maduro replaced him as president.
"Maduro received Monica in his office, delivered the briefcases with the cash and provided her with an escort to accompany her from the Foreign Ministry to her destination," states the document of the Federal Supreme Court of Brazil obtained by Univision Investiga.
The money was then handed over to the firms hired to promote Chávez's campaign, including Moura's husband, image consultant Joao Santana, who is also an informant in the Odebrecht investigation.
The evidence is part of Operation Car Wash, an wide-ranging anti-corruption investigation in Brazil that has sparked the biggest corruption scandal in Latin America.
A number of former presidents and government ministers in several countries are under investigation as a result of statements provided by informants, as well as documents uncovered by Brazilian prosecutors in the company's secret accounts.
Odebrecht's operations division has been dubbed the "bribe division" by the United States government in a criminal report filed late last year against the construction company for violation of the Foreign Corruption Practices Act.
Odebrecht pled guilty and agreed to pay a fine of $3.5 billion.
An account in Switzerland
In the Venezuela case, the Brazilian court document states that Odebrecht paid $7 million to the company of Moura Polis Caribe and $2 million to law firm Andrade Gutiérrez.
"Nicolás Maduro was always very suspicious, he did not want to give money to more than one person because of the risks, so he gave everything to Monica Moura," the document said.
In an initial summary by the court, the Venezuelan ex-Ambassador in Brazil, Maximiliano Arveláez, is mentioned as "the principle figure" of Chavez's campaign in 2012.
"He had excellent access among leaders of large Brazilian companies that had business in Venezuela such as Andrade Gutiérrez and Odebrecht as well as close relations with the leadership of the PT (Workers' Party) of Brazil," it added.
A balance of $15 million that was due to be delivered to the image consultants was never paid, it notes.