Environment
Returning home to Mexico: the parallel journey of the Monarchs and the migrants
Two Mexicans return home to protect the forest habitat of the Monarch butterly
30 Mar 2016 – 06:22 PM EDT
¡Nuevo!
Presiona aquí para reaccionar
Reacciona
Comparte
Miguel Cayetano illegally crossed the U.S. border twice, and his brother Salvador three times.
Miguel's first time was in 1985 aged 15, when he made it from his home in the mountains of Michoacán to the border at Tijuana before crossing on foot with the aid of a 'coyote' smuggler.
But, just like the famous Monarch butterfly that migrates every winter to the forests of their native indigenous community, Crescencio Morales, the Calletano brothers eventually returned.
The journey of the insects with orange and black wings is one of the most astonishing migrations of Nature, covering 2,600 border-free miles.
Like many Mexicans, the Calletano brothers have unpleasant memories of the nearly 1,100 mile journey in the other direction on a bus from Michoacan to Tijuana.
Like everyone else they were fleeing poverty and lack of opportunities. The bus ride lasted three days and two nights. "It's a very tough adventure, very long, very tiring ... People despair, they run out of money, they don't even get down from the bus to buy anything. It's sad," says Salvador, who hasn't forgotten the faces of fear of the other Central American passengers at Mexican immigration check points.
"Sometimes they get caught and mistreated, very ugly," he said.
"It frightens you, but you also have to take risks in life," says Miguel, sitting next to his brother, who for years was in and out of the U.S. with fake IDs. "I wanted to work and have money."
The risk is great too for the Monarch butterflies that arrive each year looking for pine and fir forests for refuge during the winter months. They protect themselves clinging in packs to the branches of trees and go into hibernation.
The brothers left these mountains for the streets of Brooklyn. They had no papers, but on reaching the Big Apple they merged with the crowds. "I started like everyone else, illegal, sweeping, working on housing demolitions," said Miguel, who went on to work in construction.
The incredible saga of the monarch butterfly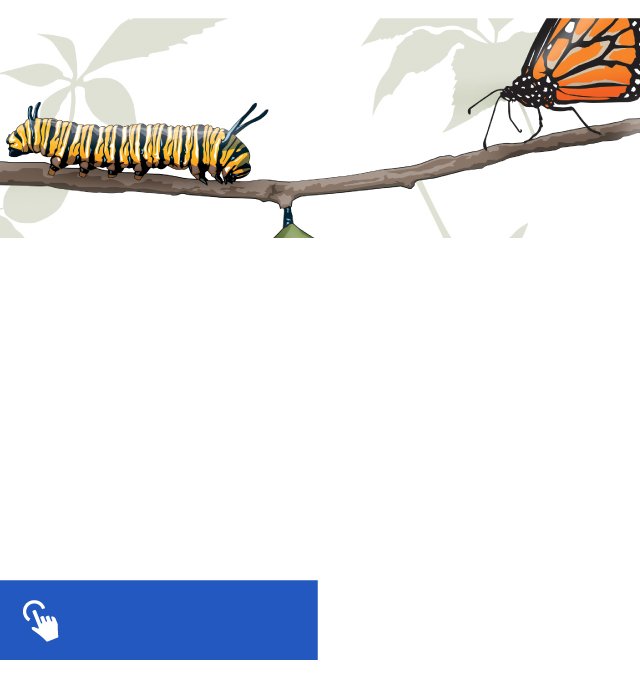 La increíble gesta de la mariposa monarca
Conozca a la mariposa monarca en este gráfico y descubra su extraordinario viaje de 2,600 millas hasta sus santuarios en México.

La increíble gesta de la mariposa monarca
Conozca a la mariposa monarca en este gráfico y descubra su extraordinario viaje de 2,600 millas hasta sus santuarios en México.

La increíble gesta de la mariposa monarca
Conozca a la mariposa monarca en este gráfico y descubra su extraordinario viaje de 2,600 millas hasta sus santuarios en México.

Monarch butterflies across North America depend on the Mexican forests to survive the winter, however illegal logging has eroded their habitat.
"The conservation of butterflies and forests is only possible if it also protects people" said Eduardo Rendon, head of the Monarch Butterfly Program of WWF Mexico, one of the leading organizations of an a $7.5 million endowment fund that directly pays the local populations not to cut trees.
After 15 years in Brooklyn, the Calletano brothers returned to Michoacán. That's when the migrating butterfly crossed their path. One of this species' most important winter sanctuaries near their community was threatened with destruction. "The forest was very dense, very striking. You could get lost inside of it," recalled Salvador. "It was destroyed – why? Because of illegal logging, " he lamented.
"It fills you at once with sadness and anger, it makes you angry. We were outraged" Miguel said, still seething. "We organized with friends and went to Morelia and Zitácuaro to make a complaint, but the government ignored us. The community made the decision to block the road. We closed off the federal highway, and that's when the government came to ask what was happening," he added.
They not only managed to stop logging in the area, but Calletano found a new mission in life: planting trees. Today they have a nursery in Crescencio Morales with help from WWF, which produces about 5,000 pine and fir plants to reforest – the butterfly's habitat.
This is just one of the small organisations that have started up in the area with the support of various Mexican and international conservation organizations, working with mushrooms, handicrafts or butterfly-related tourism. In addition, the brothers' community receives one million pesos ($57,000 dollars) as an incentive to ensure against illegal logging.
"We have learned that supporting communities living from the forest is the best way to maintain forested areas in good condition and can get the butterfly to come back," says Juan Manuel Frausto, director of the Forest Program of the Mexican Fund for the Conservation of Nature – an organization that manages the Monarch Butterfly Fund. "In Mexico 70% of the land is ejido [municipal land] and communal land," he stressed.
This winter like every other, the butterflies came out of hibernation and prepared to migrate back north. Their journey begins in March, back to the U.S. where they lay their eggs and where they will die. That's when another generation takes over. It takes five generations in total to complete the trip back to Mexico.
The Calletano brothers days of migrating are over and they plan to stay in Michoacán. "I do not see the need to emigrate back to survive, we have found a source of work here in Mexico," said Salvador
He would like to visit however, by airplane, but for a different reason.
Like the monarch he left a new generation on the other side of the border. He says he'd like to see his kids again.