Entretenimiento
Pusha T gets married over the weekend
Big congratulations to Terrar
Jul 23, 2018 – 12:29 PM EDT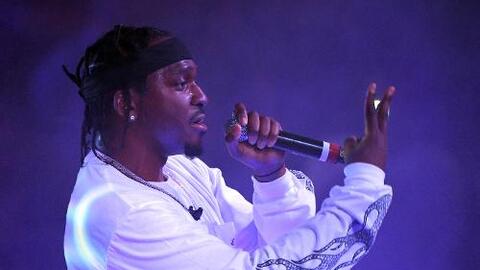 Pusha T just tied the knot with his longtime girl friend Virgina Joy Williams on Saturday (July 21). The 41-year-old had a A-list wedding at the Cavalier hotel in T's hometown of Virginia Beach, VA.
The G.O.O.D rapper was in a cream-colored Dio Homme tuxedo with a black bow tie and in black slacks while his bride was in a white lace gown wearing a long veil.
No Malice was officiating the wedding. Among the guests that attended T's wedding were Kanye and Kim Kardashian, Pharrell who was the best man and Trey Songz.