Hip Hop
Lil Scrappy injured in car accident
They both don't recall on how the accident happened
Jun 5, 2018 – 12:18 PM EDT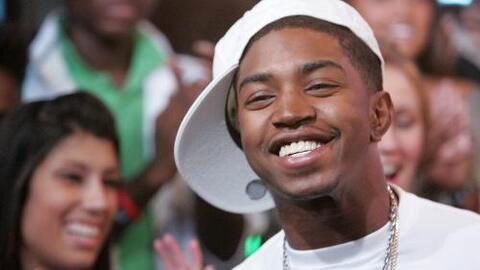 Lil Scrappy is in serious condition after suffering a major car accident. According to reports, he was leaving a strip club early in the morning when his friend Ca$ino Roulette had fallen asleep behind the wheel. The vehicle slammed into a light pole and the vehicle was totaled.
When the police arrived at the scene, it was reported that the two were found outside of the car. According to TMZ, authorities had listed Scrappy as the driver of the vehicle.
Neither parties were able to explain how the accident occured. There were no witnesses or arrests made. Police said that the vehicle was traveling at a high rate of speed and lost control. Reports didn't state that alcohol was a factor in the accident.
Scrappy's friend Ca$ino Roulette is in the Intensive Care Unit at the hospital fighting for his life.
The 34-year old rappper posted a photo of him in a hospital bed on his social media page.

Love & Hip Hop star mom, Momma Dee, who is Lil Scrappy's real mother came to the rescue to help out. She explained to everyone that she is a nurse mom. Scrappy's wife, Bambi is also at his bedside while he recovers.