Entretenimiento
George Lopez in legal trouble after scuffle in New Mexico
The incident took place October 14, 2018 in a restaurant
Nov 12, 2018 – 2:02 PM EST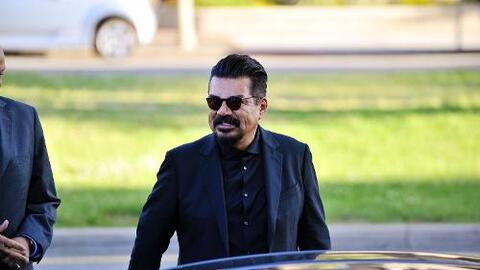 George Lopez is being charged with a misdeameanor count of battery from a scuffle that happened on October 14th at a Hooters in Las Cruces, New Mexico.
The Las Cruces municipal court will shortly be issuing a summons for Lopez according to the Las Cruces Sun-News.
Video obtained by TMZ shows the man waiting for Lopez to enter the restaurant and you can hear the man yell "Here comes my boy, George."
Lopez approaches the man and things then got physical after the comedian snatched the cell phone out of the man's hand and then grabs him by the neck.
The man continutes to lead Lopez on by yelling "George wants to fight me, George wants to fight me!"
According to a source close to Lopez, he explained to TMZ that the man recording the incident had been in the comedian's face all night tormenting him, making pro-Trump comments and yelling "MAGA".
TMZ stated at the time that the police was not called and that no one was injured in the scuffle and Lopez left the restaurant. Lopez had later told the Las Cruces police that he was baited into the altercation.
According to the local news, Lopez was in the town of nearly 102,000 to film a movie titled "Walking with Herb".